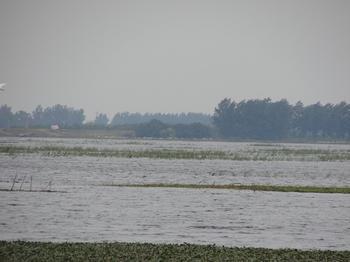 The Maritime Administration of the Ministry of Transport recently issued a notice requiring all levels of maritime management agencies to fully deploy, advance prevention, timely early warning, and actively control, fully implement safety supervision responsibilities, and ensure safe, orderly and unimpeded water transportation in the flood season and typhoon season.
In response to the severe situation of flood prevention and anti-typhoon work, the maritime management department will step up inspections and rectification of hidden dangers and on-site supervision. The accident-prone and flood-prone areas and passenger ships, dangerous goods transport ships, coastal construction ships, gravel transport ships, unpowered ships, Long-term anchored ships will strengthen inspections and supervise the implementation of anti-reaction measures.
According to the scope and degree of possible impact of severe weather, the maritime authorities will take measures such as restrictions on navigation and air navigation, and if necessary, order the relevant units to stop production operations. Severely investigate and prosecute illegal acts such as sick sailing, overloading, insufficient manning, and navigation in over-travel areas, and close customs clearances and on-site inspections, and urge seafarers to abide by relevant safety rules and obey the traffic control requirements issued by the competent authorities to prevent ship adventures. Sailing.
Layflat hoses,According to the different material, include NBR Layflat Hose, TPU Layflat Hose
According to different diameter, layflat hose include small diameter layfalt and big diameter layfalt hose
Layflat hoses were produced through-the-weave, easy cleaning and no drying required.
Designed for long service life. Tough and durable with exceptional resistance to abrasion
And cutting for use on wide variety of environment conditions.
Protected against mechanical damages.
Very low elongation (compared with vulcanized process) under pressure, prevents hose from [snaking".
High resistance to heat, fuels, chemicals, UV, ozone, weathering,hydrolysis,and microbiological attack.
Tube & cover: thermoplastic, polyurethane (TPU)
Reinforcement: High tenacity polyester filament, circular weaving.
The special extrusion through-the-weave process gives a very strong bonding between cover and lining as well as firmly encapsulation the woven polyester.
Temperature range from -50℃ to +70℃.
We can supply frac hoses with size: 8``,10``,12`` and 16``.
Layflat Hose
Low Pressure Hose,Low Pressure Fire Hose,Low Pressure Hydraulic Hose,Low Pressure Rubber Hose
NANTONG SENTIAN FIRE-FIGHTING EQUIPMENT CO.,LTD. , http://www.firehosefactory.com