Types:
Colled Rolled or Hot Rolled as Required.
Uns Code:
Uns N10276,Uns N10220
Trademark:
Tongji Engineering
Transport Package:
Wooden Case
Specification:
acc to the ASTM specifications or
Others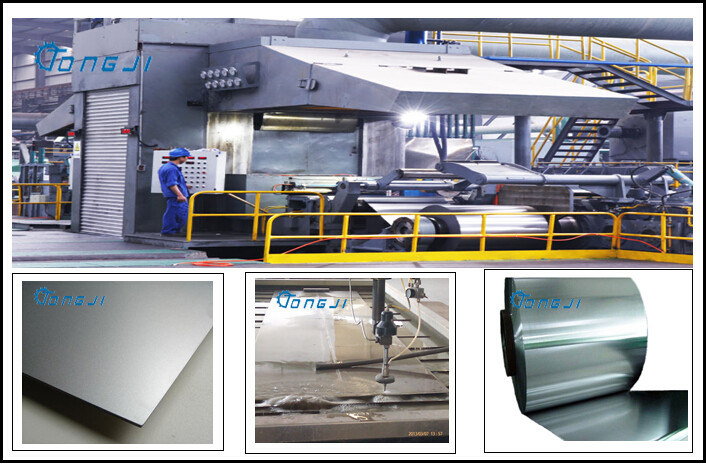 Maitan provides plates,sheets and coils in a range of advanced Nickel and other special alloys.
Nickel :Â Â  ASTM B162, ASTM B168
              UNS N02200, UNS N02201
              UNS N06600, UNS N06025,
              UNS N06045, UNS N06617 etc.
Thickness: 0.3 ~ 50 mm
Wide: 1000 ~ 2200 mm depend on the thickness.
Length:1000~ 6000mm others on the request.
We always seek and improve our service as per requirement of our valued customers.
Alloys
UNS
Sheet & plate
Strip
Hastelloy X
N06002
B435Â Â AMSÂ 5536
BÂ 435
Hastelloy C22
N06022
BÂ 575
BÂ 575
Inconel 602CA
N06025
BÂ 168
BÂ 168
Inconel 601
N06601
BÂ 168Â AMSÂ 5870
BÂ 168
lnconel 625
N06625
B443Â AMSÂ 5599
BÂ 443Â AMSÂ 5599
Inconel 718
N07718
B670Â AMSÂ 5596/5597
BÂ 670Â AMSÂ 5596/5597
Inconel X750
N07750
AMSÂ 5542/5598
AMSÂ 5542/5598
Alloy 20
N08020
BÂ 463
BÂ 463
Alloy 28
N08028
BÂ 709
 
Alloy 31
N08031
BÂ 625
BÂ 625
Incoloy 800
N08800
B409Â AMSÂ 5871
B409Â AMSÂ 5871
Incoloy 800H
N08810
Incoloy 800HT
N08811
Incoloy 825
N08825
BÂ 424
BÂ 424
904L
N08904
BÂ 625Â A240/A480
BÂ 625Â A240/A480
Incoloy 926
N08926
BÂ 625
BÂ 625
Hastelloy C276
N10276
BÂ 575
BÂ 575
Hastelloy B2
N10665
BÂ 333
BÂ 333
Hastelloy C
(NS333)
N10002
B334Â AMSÂ 5530
B334
AMSÂ 5530
A286Â (GH2132)
S66286
AMSÂ 5525/5735
AMSÂ 5525/5735
Lamp Bulb,Led Bulb,Led Lighting
PVC Compound,Filter Biomedia Co., Ltd. , http://www.chpvcprofile.com