Delivery Time:
1-2 Weeks After Order Placed
Transport Package:
Plywood Case
Specification:
CCC, ISO, CE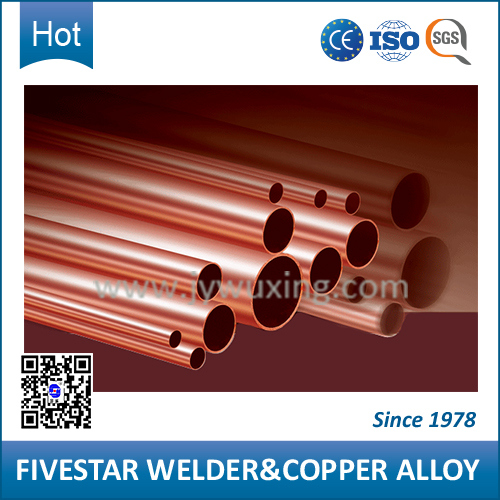 CuNi2Be-C17510 (CDA 1751)


Nickel Beryllium Copper is the mirror image of alloys C17500 in terms of its properties &Â Characteristics. C17510 is also primarily utilized in the industry applications that require
most highly thermal or electrical conductivity, which features a Nickel alloying addition
(1.40-2.20%). C17510 also offers good strength and hardness characteristics coupled with
conductivity in the range of 45-60 percent of copper with ultimate tensile and hardness properties approaching 140 ksi and RB 100 respectively.

Specification of CuNi2Be sleeves-C17510
UNS/CDA
DIN/EN
Other interntional specification
Chemical compositon  C17510/1751
| | |
| --- | --- |
| CuNi2Be  |  2.0850 |
| Be | Â 0.20-0.60% |
| Ni | Â 1.40-2.20% |
| Cu | Â balance |
| Cu+Be+Ni | Â 99.5%min |
Typical Application for C17510 Nickel Beryllium Copper Alloys:
Electrical Industry: Fuse Clips, Switch Parts, Relay parts, Connectors, Spring Connectors, Instruments Parts
Fasteners: Washers, Fasteners
Industrial: Â Springs, Thermal Transfer Plates, Welding Equipments, High Flux Electromagnets, Die-Casting Plunger Tips.
Available Sizes:
Custom Diameter &Â Sizes, Random Mill lengths
Available Products (forms):
Round bars, Round wires, Round tube,Flat bars, Square bars, Rectangular bars, Hexagon bars, Plates, Sheets, Coils. Custom shapes are available upon request.

Typical Physical Properties:
Density (g/cm3): 8.83
Density before age hardening (g/cm3): 8.75
Elastic Modulus (kg/mm2 (103)): 14.10
Thermal Expansion Coefficient (20 °C to 200 °C m/m/°C): 18 x 10-6
Thermal Conductivity (cal/(cm-s-°C)): 0.57
Melting Range (°C): 1000-1070
Note:
1). the units are based upon Metric.
2). the typical physical properties apply to age hardened products.
International Specification:
Rods/Bars/Tubes: ASTM B441, SAE J461,463; RWMA Class 3
Strips: ASTM B534, RWMA Class 3
Sheets: ASTM B534, RWMA Class 3
Wires: ASTM B441
Plates: ASTM B534, SAE J461,463; RWMA Class 3
European Standards: CuNi2Be, DIN.2.0850, CW110C to EN
Note:
ASTM: American Society for Testing and Materials
SAE: Society of Automotive Engineers
AMS: Aerospace Materials Specification (Published by SAE)
RWMA: Resistance Welder Manufacturers' Association
Note: Unless otherwise specified, material will be produced to ASTM.

Mechanical Properties:
The Mechanical Properties will be available on request from customers.
Most Commonly Temper Used:
| | |
| --- | --- |
| Rods/Bars/Tubes | A(TB00),H(TD04),AT(TF00),HT(TH04) |
| Strips | A(TB00),1/4 H(TD01),1/2 H(TD02),H(TD04) |
| Sheets | A(TB00),1/4 H(TD01),1/2 H(TD02),H(TD04),AT(TF00) |
| Wires | A(TB00),1/4 H(TD01),1/2 H(TD02),3/4H(TD03),H(TD04) |
| Plates | AT(TF00),HT(TH04) |
Production process:
You might also be interested in:
1 CuBe2Pb-UNS.C17300 free cutting beryllium copper wires/ bar /Â pipe/ plate /sheet/ coil ;
2 CuCo2Be-UNS.C17500 Cobalt Beryllium Copper  wires/ bar / pipe/ plate /sheet/ coil;
3 CuCo1Ni1Be Cobalt Nickel Beryllium Copper wires/ bar /Â pipe/ plate /sheet/ coil ;
4 High conductivity copper alloy C15000 /Â C18000 /C18150 /Â 18200
About Us: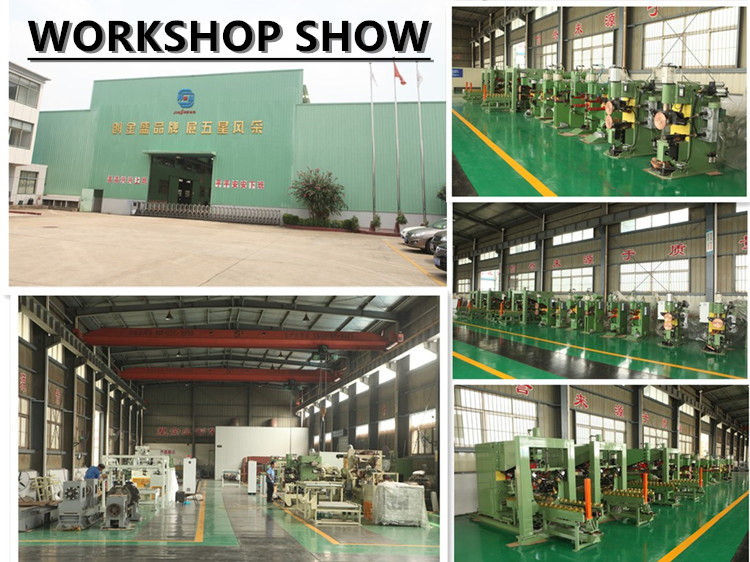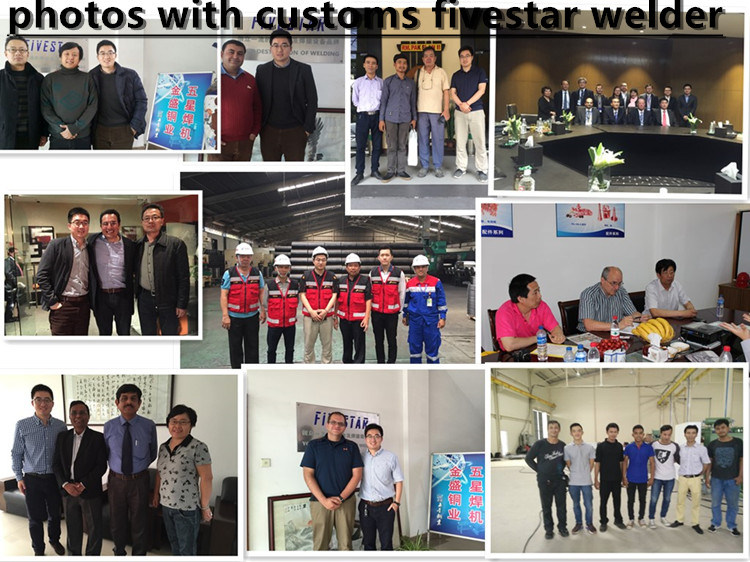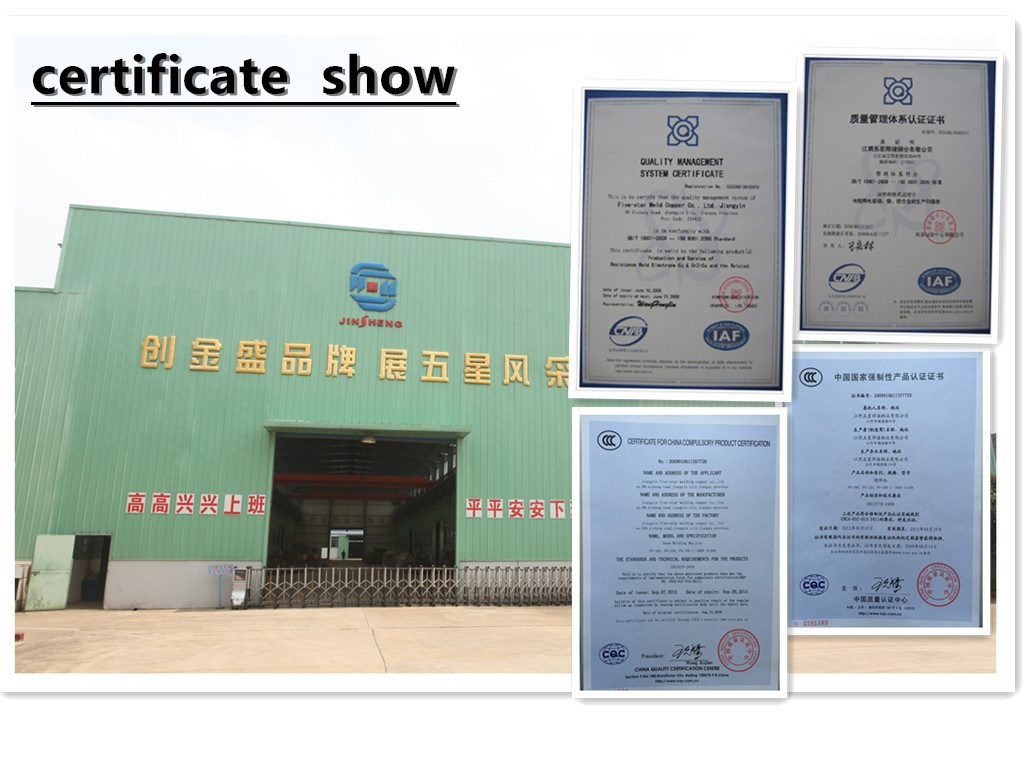 1. Payment:
Acturally, payment would be preferred: Normally we choose in T/T, usually is 40~50% deposit and pay the balance before shipment.L/C.

2. Delivery time:
The goods need 90 working  days to be made after receive deposit.

3. Why choose us?
 We are China Leading manufacturer. We are confident that with our experience in welding machine etc. Quick delivery time, excellent quality and comprehensive superior service we can give our customers complete satisfaction. 
 For large order, engineer can be sent to your country for on-site mainternace instructions.
 
4.Our 100% Promise:
1. 24 hours online service.
2. We always say FINE to my customer.
3. The above product photos are coming from main production.
4. Thanks and the first cooperation to be expected.
For more information, please visit our website.(www.jywuxing.com)Welcome to visit our factory. we are sincerely want to start business with each customer. Enquiry are welcomed.
Our Services
1.Your inquiry related to our product &Â price will be replied within 24 hours
2.Well-trained &Â experienced staff are to answer all your inquiries in English
3.Working time: 8:00am ~17:00pm, Monday to Friday. (UTC+8)
4.Customized solution &Â perfect after-sale service
5. For large order, engineer can be sent to your country for on-site mainternace instructions.
6.Our advantage:1.Competitive price  2.Good quality  3.Timely delivery  4.New model launch yearly  
                              5.Own manufacturing  6.own quality control 
Contact us:
Tel:Â Â +86-510-86027183
Mob:Â Â +86-13921230558
Fax:Â Â +86-510-86027228
Web: www.jywuxing.com
Cummins Parts,Cummins Spare Parts,Cummins Performance Parts,Original Cummins Parts
JINING SHANTE SONGZHENG CONSTRUCTION MACHINERY CO.LTD , https://www.sdkomatsuloaderparts.com